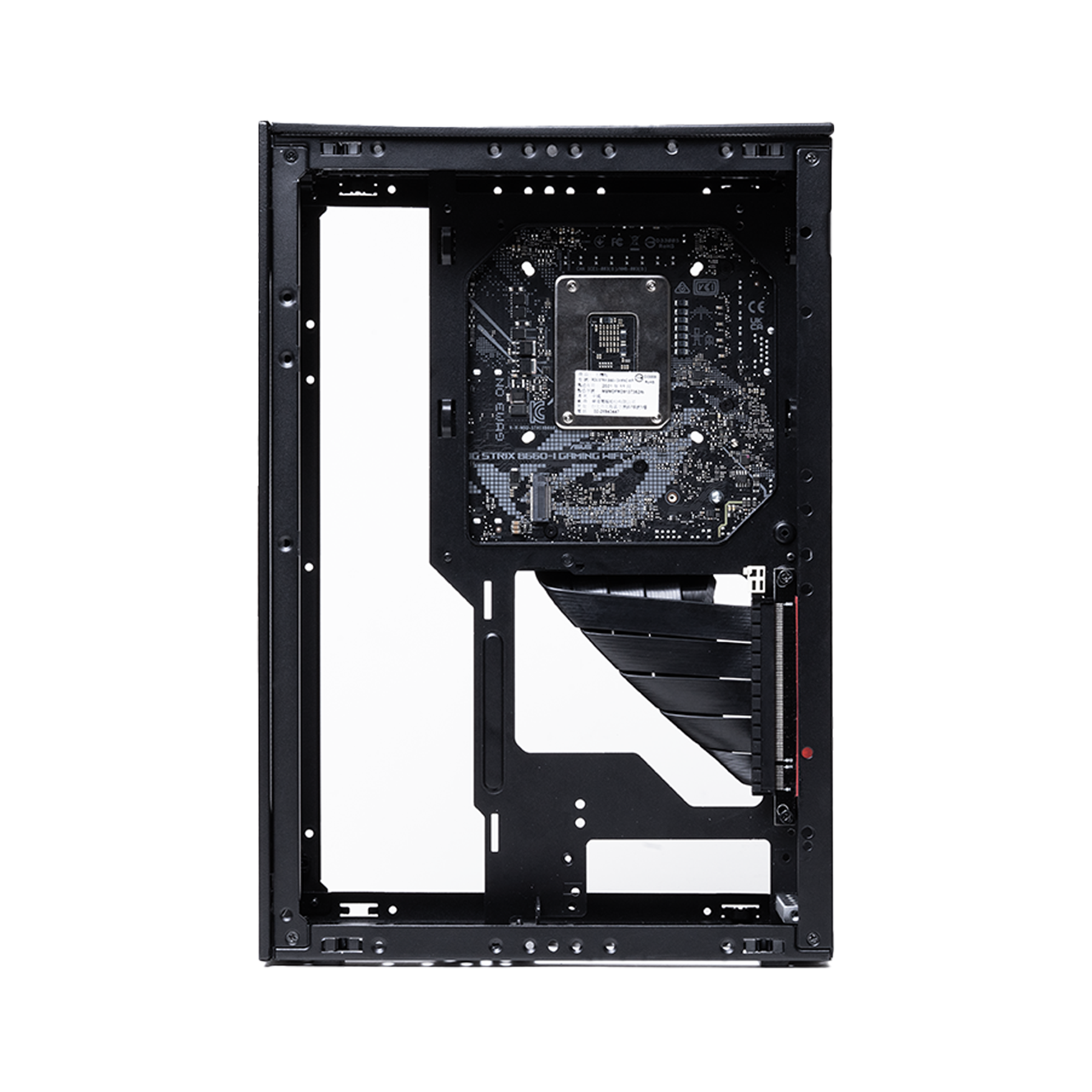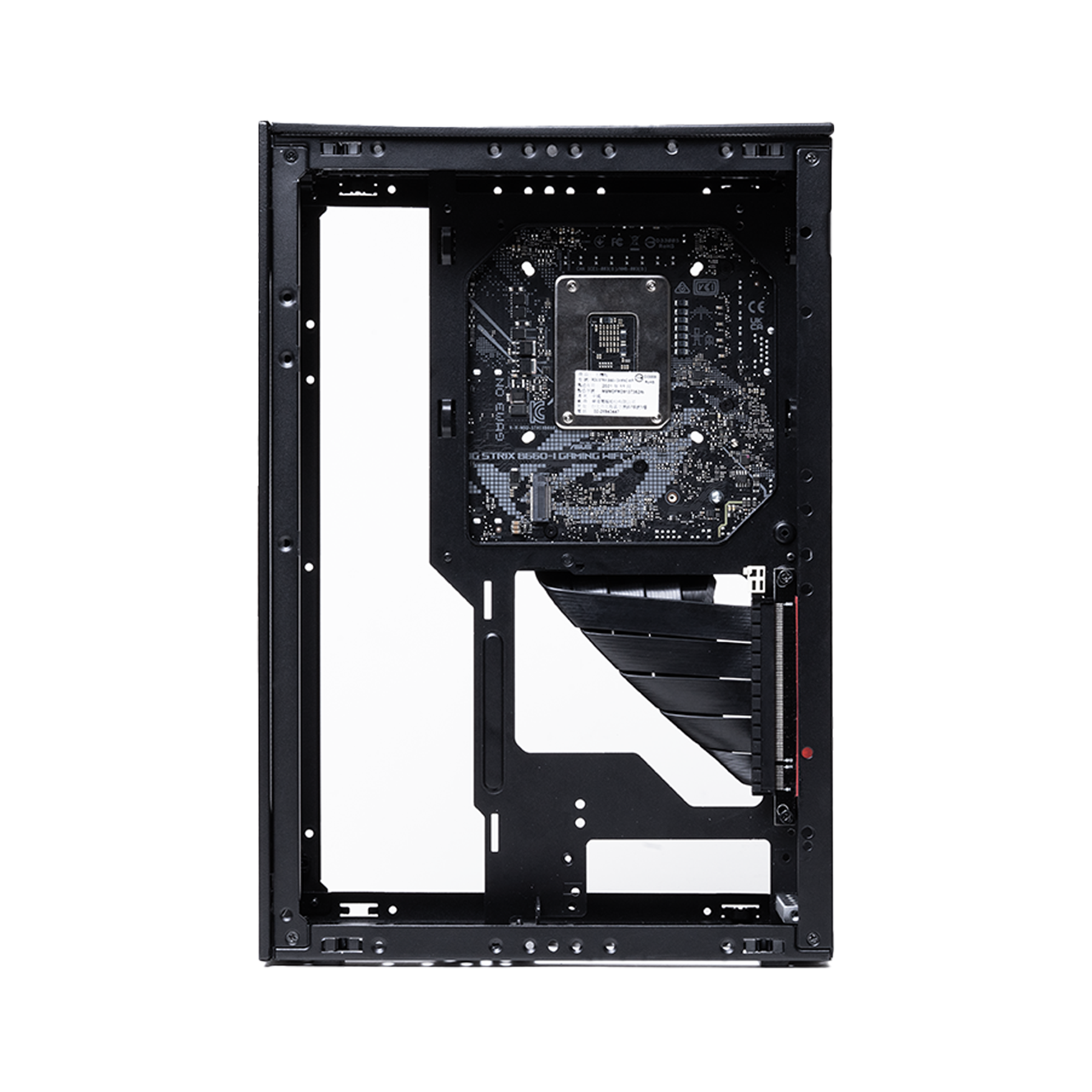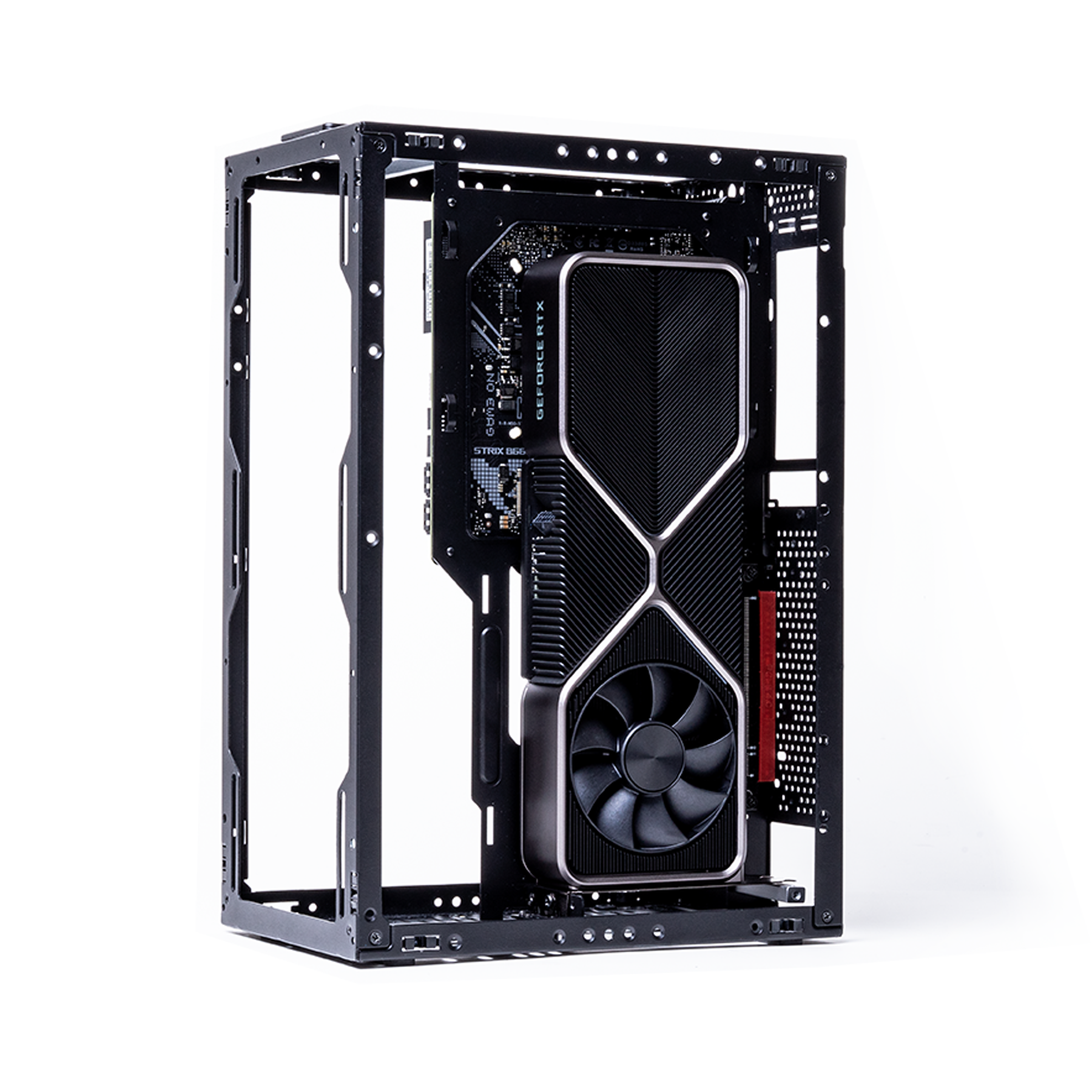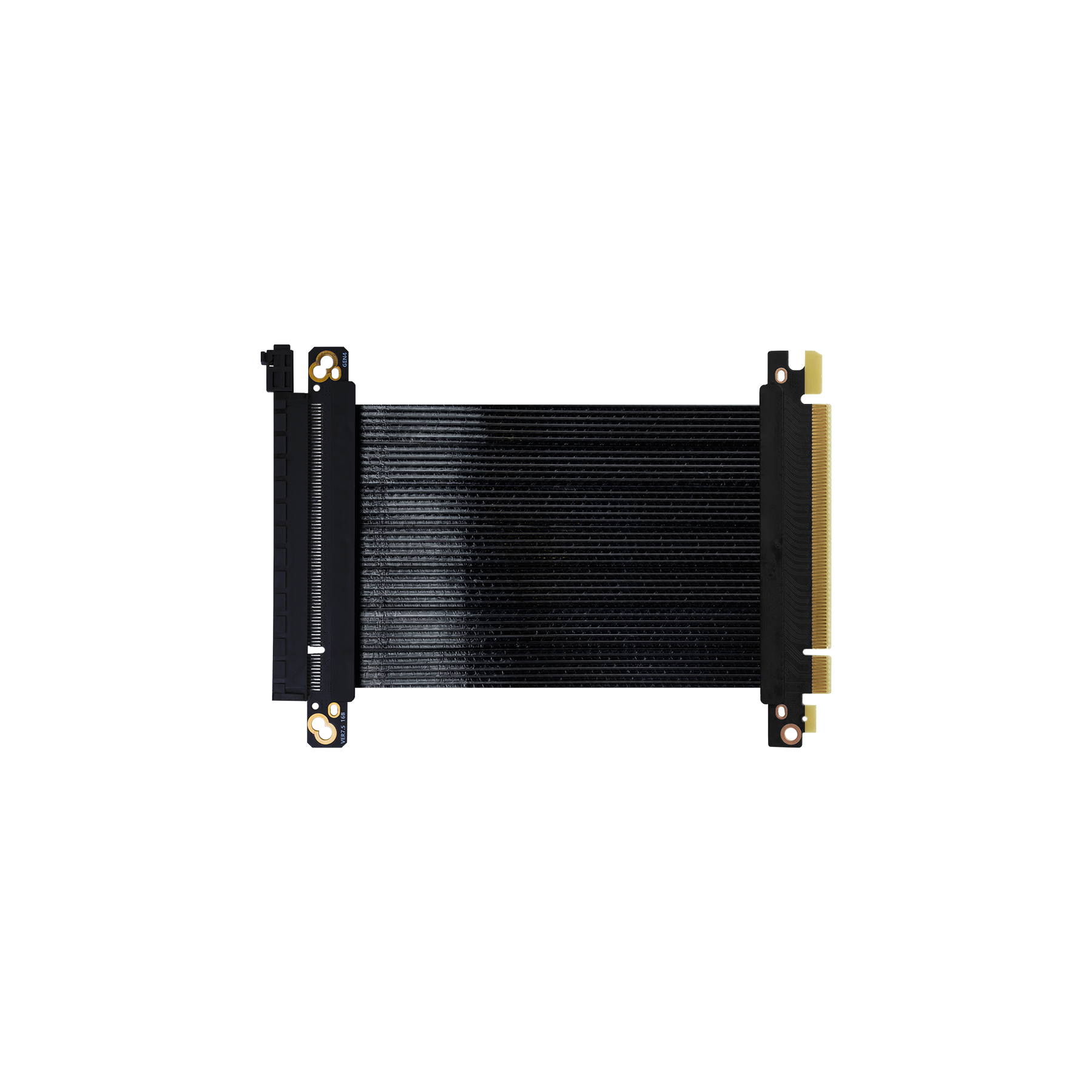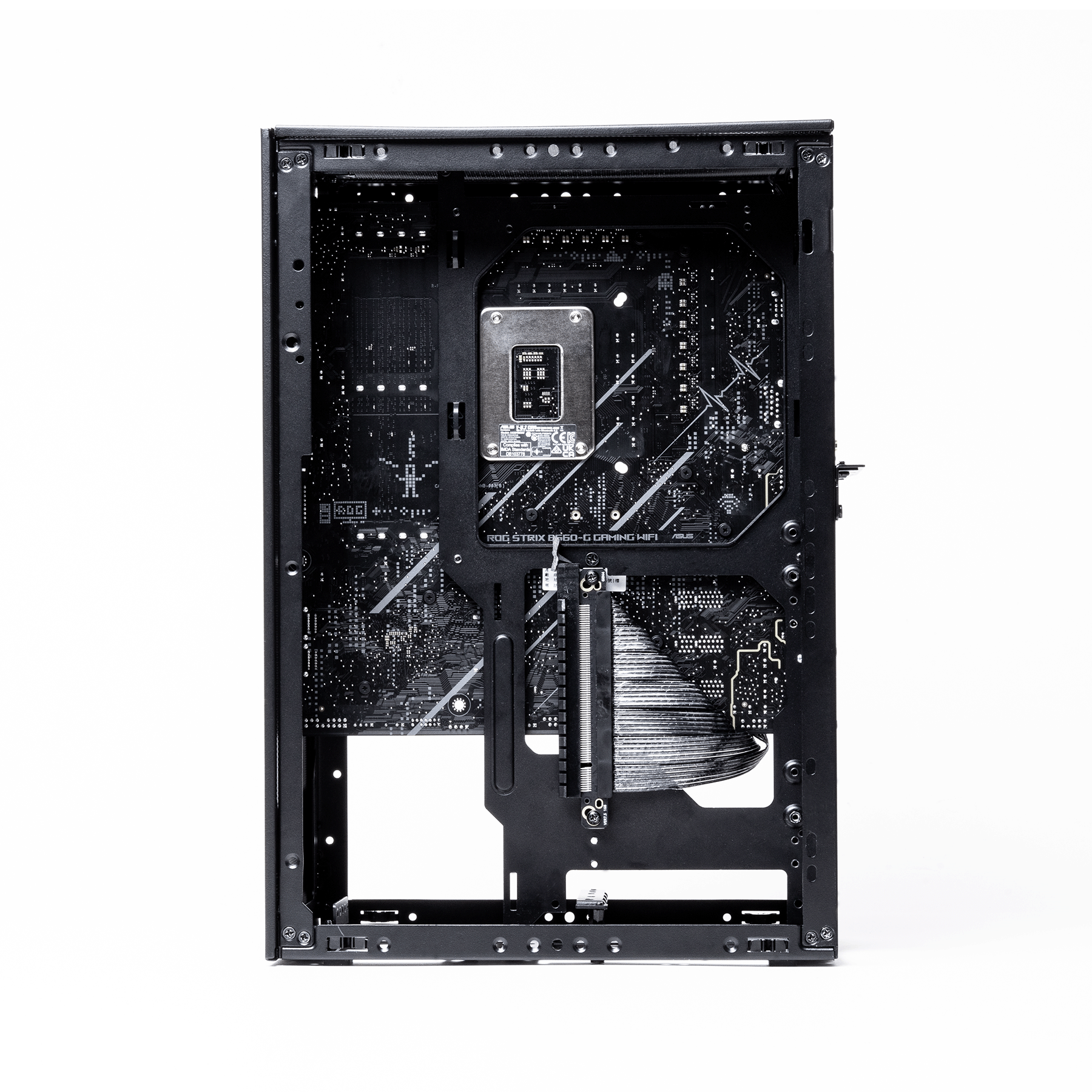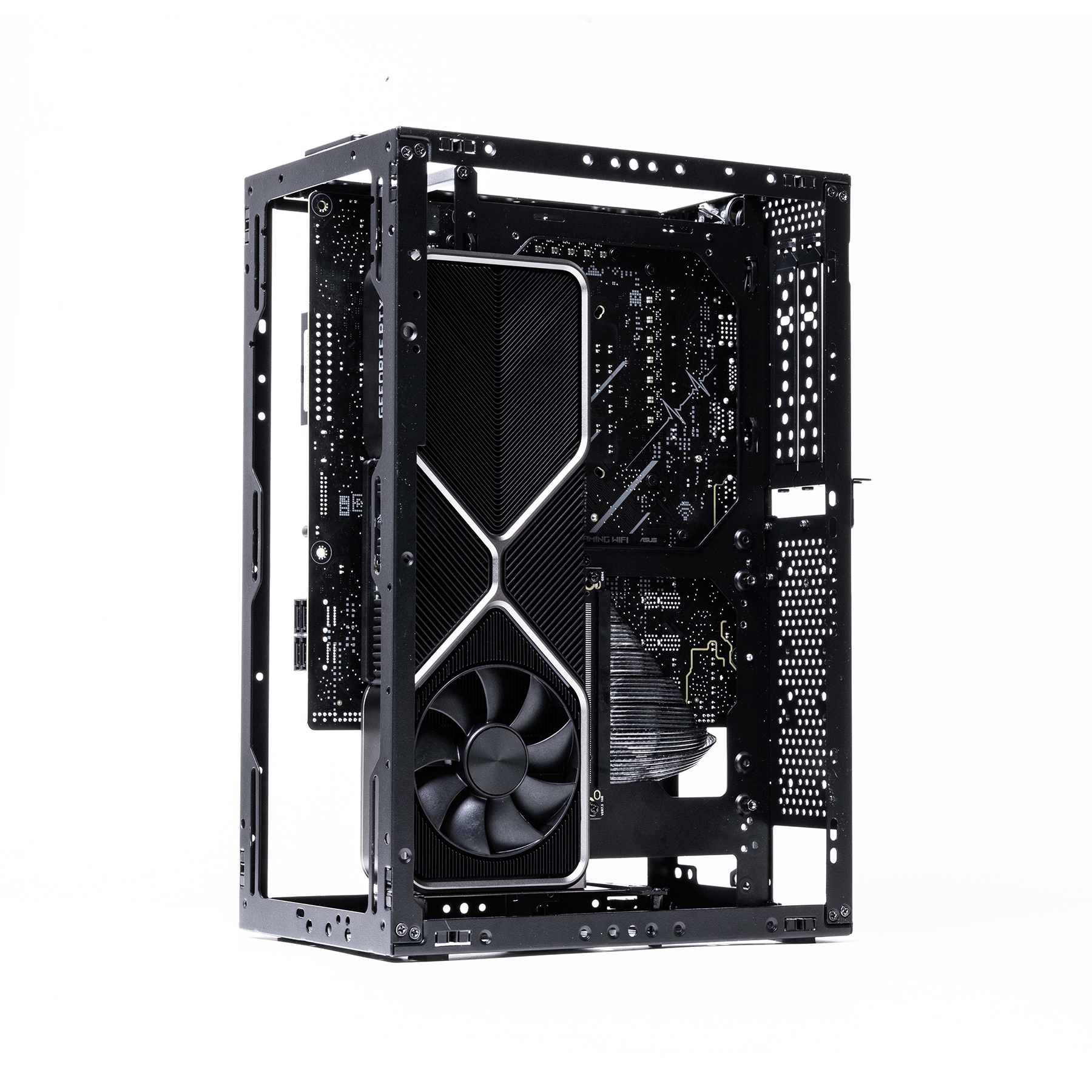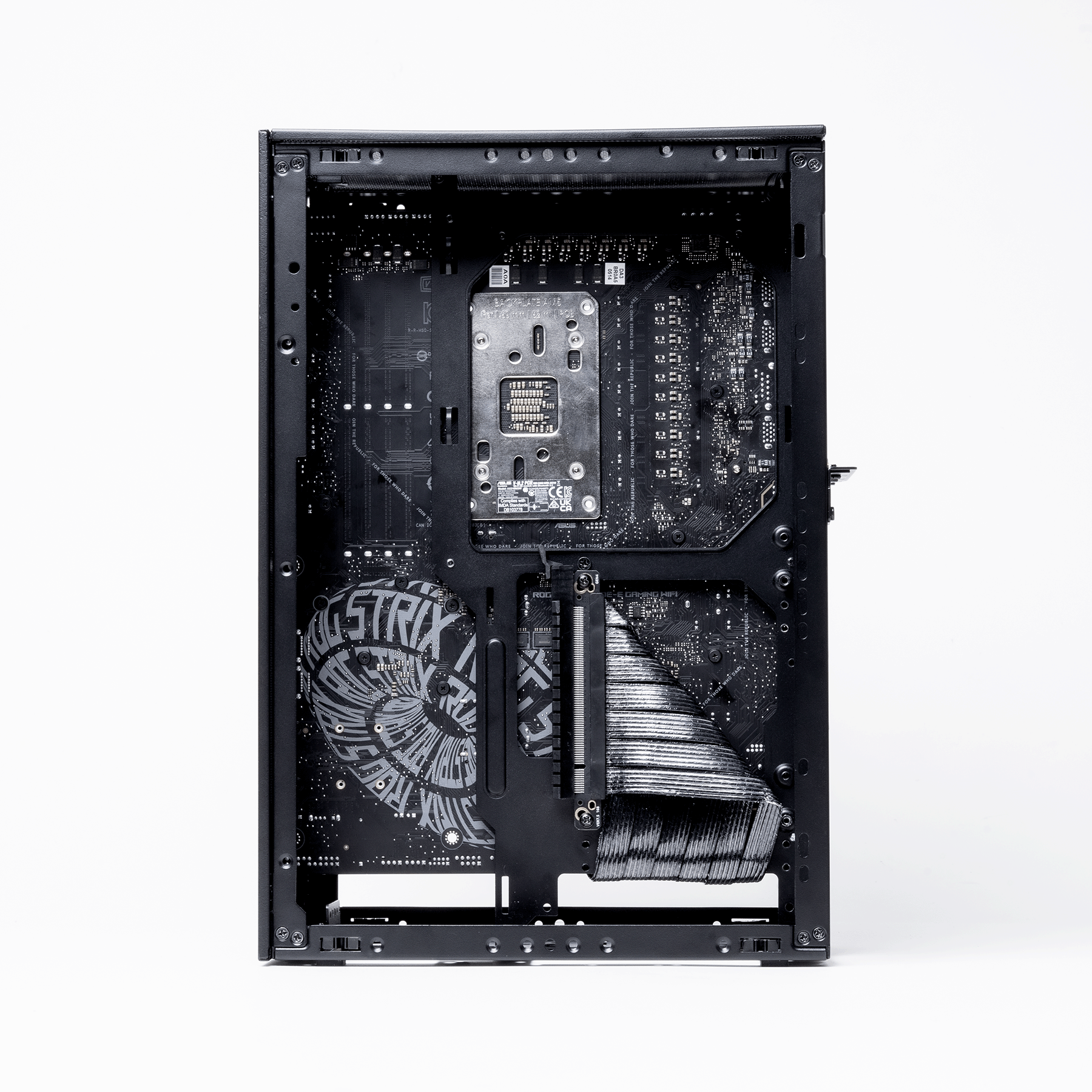 PCI-E Riser
PCI-E 4.0 Riser Cable is custom fitted for Meshroom S and Meshlicious, fully tested and fully compatible with newly released NVIDIA RTX4000 series GPU, AMD RX7000 series GPU and Intel Z790 motherboards, AMD X670 motherboards.
Diverse length for different layouts.
Compatible with PCI-E 4.0 standard.
Quality hand soldered gold-plated contacts for signal integrity.
Over 64GB/s (bi-directional) true PCIe 4.0 performance riser via rare shielded extreme high-speed wires and dedicated power lines for lossless signals at range.
Build compact ATX system
Compatible with ATX motherboard for Meshroom S, enabling high-efficiency systems in small volume cases under 15 liters.
Various Lengths, Diverse Configurations
Experience ultimate flexibility with our GPU riser cables, designed specifically for diverse Meshroom S configurations. Perfect for any assembly
Downsize with Ease
With the suitable riser cable, Meshroom S supports the installation of ATX motherboard and ATX power supply. Effortlessly downsize from mid-tower to mini ITX case, saving space while ensuring flexibility and convenience.
Next Level of Stability and Performance
Experience stable, lossless signal transmission with our shielded high-speed wires, dedicated power lines, and gold-plated contacts. Upgrade to a durable, flexible design that guarantees true PCIe 4.0 performance

Specifications
Cable width

57 mm
Cable length

PCIe Gen 4.0: 145 mm, 175 mm, 270 mm, 385 mm, 440 mm;
PCIe Gen 3.0: 210 mm, 175 mm, 270 mm, 385 mm, 440 mm
PCIe standard

PCIe Gen 4.0 / PCIe Gen 3.0
Cable and bracket color

Matte Black, black powder coated steel
Compatibility
PCIe length support ITX MB

With rear GPU intalled:
145 mm (dual reverse), lowest position not available
270 mm (direct)
With horizontal SFF GPU intalled:
210 mm (female reverse)
270 mm (direct)
PCIe length support ATX MB

With rear GPU intalled:
385 mm (female reverse)
440 mm (female reverse)
With horizontal SFF GPU intalled:
270 mm (direct)
GPU max length in ITX build

With rear GPU intalled:
145 mm (dual reverse): 332 mm length and 152 mm width in 4 slots (82mm)
270 mm (direct): 353 mm length and 152 mm width in 4 slots (82mm) with extra feet
With horizontal SFF GPU intalled:
210 mm (female reverse) and 270 mm (direct): 212 mm length in 3 slots (61 mm) with front fan only
GPU max length in MATX/ATX build with horizontal SFF GPU intalled

Support MATX: 385/440 mm (female reverse): 239 mm length in 3 slots (61 mm) Support ATX: 440 mm (female reverse): 239 mm length in 3 slots (61 mm)
PCIe length support MATX MB

With rear GPU intalled:
385 mm (female reverse)
440 mm (female reverse)
With horizontal SFF GPU intalled:
175 mm (direct)
270 mm (direct)
PCIe length support MATX/ATX MB with horizontal SFF GPU intalled

Support MATX:
385 mm (female reverse)
440 mm (female reverse)
Support ATX:
440 mm (female reverse)
GPU max length in MATX/ATX build

With rear GPU intalled:
175/270 mm (direct): 314 mm length and 120 mm width in 3 slots (62 mm);
175/270 mm (direct): 325 mm length and 120 mm width in 3 slots (62 mm) with extra feet
With horizontal SFF GPU intalled:
385/440 mm (female reverse): 332 mm length and 152 mm width in 4 slots (82mm)
385/440 mm (female reverse): 353 mm length and 152 mm width in 4 slots (82mm) with extra feet
Note

*GPU baffle not included in length and PCIe power connectors need 15-20 mm space
General
Dimensions (L x W x H)

145mm x 145mm x 33mm
Net weight

145 mm : 54 g
175 mm : 62 g
210 mm : 68 g
270 mm : 67 g
385 mm : 83 g
440 mm : 87 g
Warranty

1 year
Package dimensions (L x W x H)

225mm x 145mm x 35mm
Gross weight

145 mm : 109 g
175 mm : 117 g
210 mm : 123 g
270 mm : 121 g
385 mm : 137 g
440 mm : 141 g
Package contents

PCIe riser cable