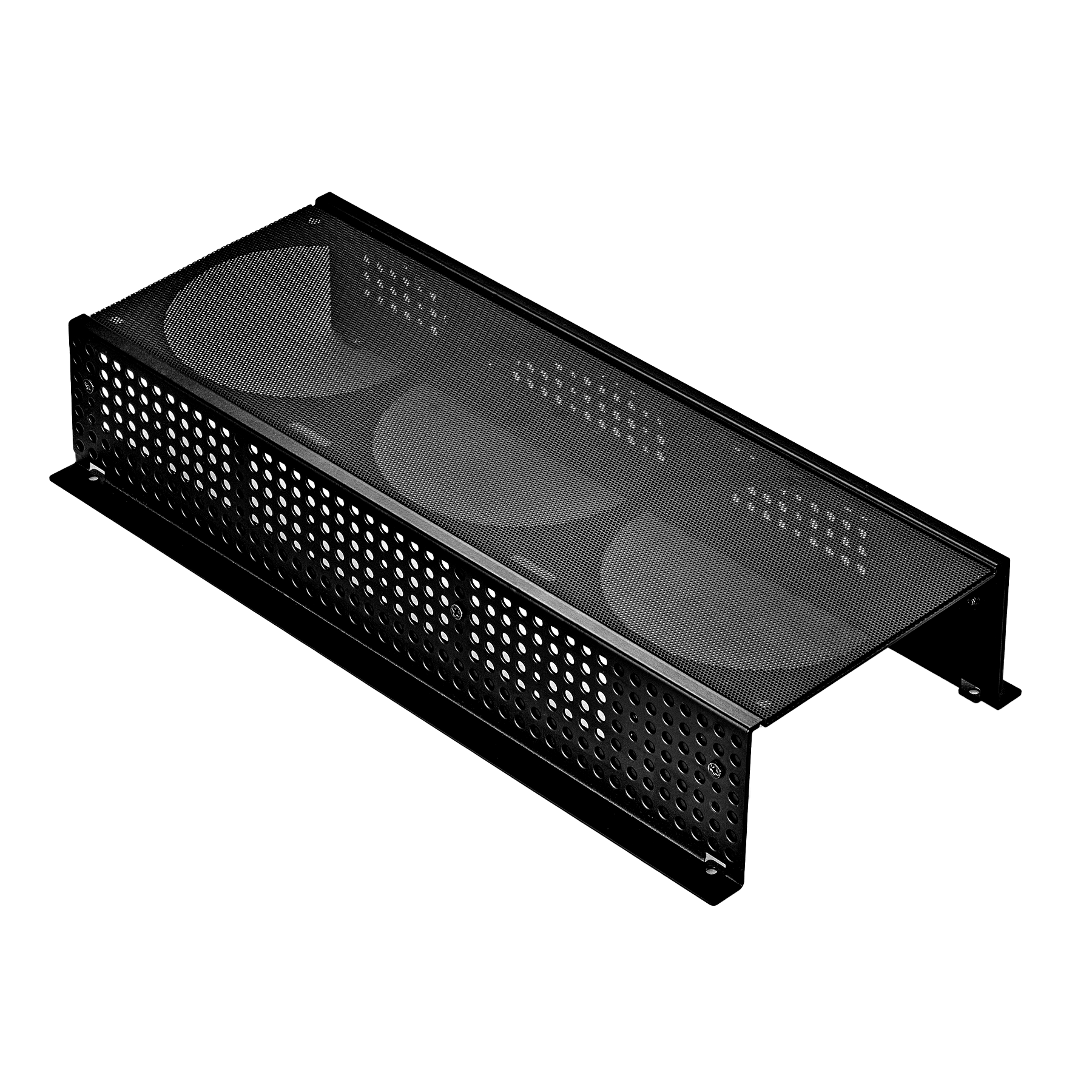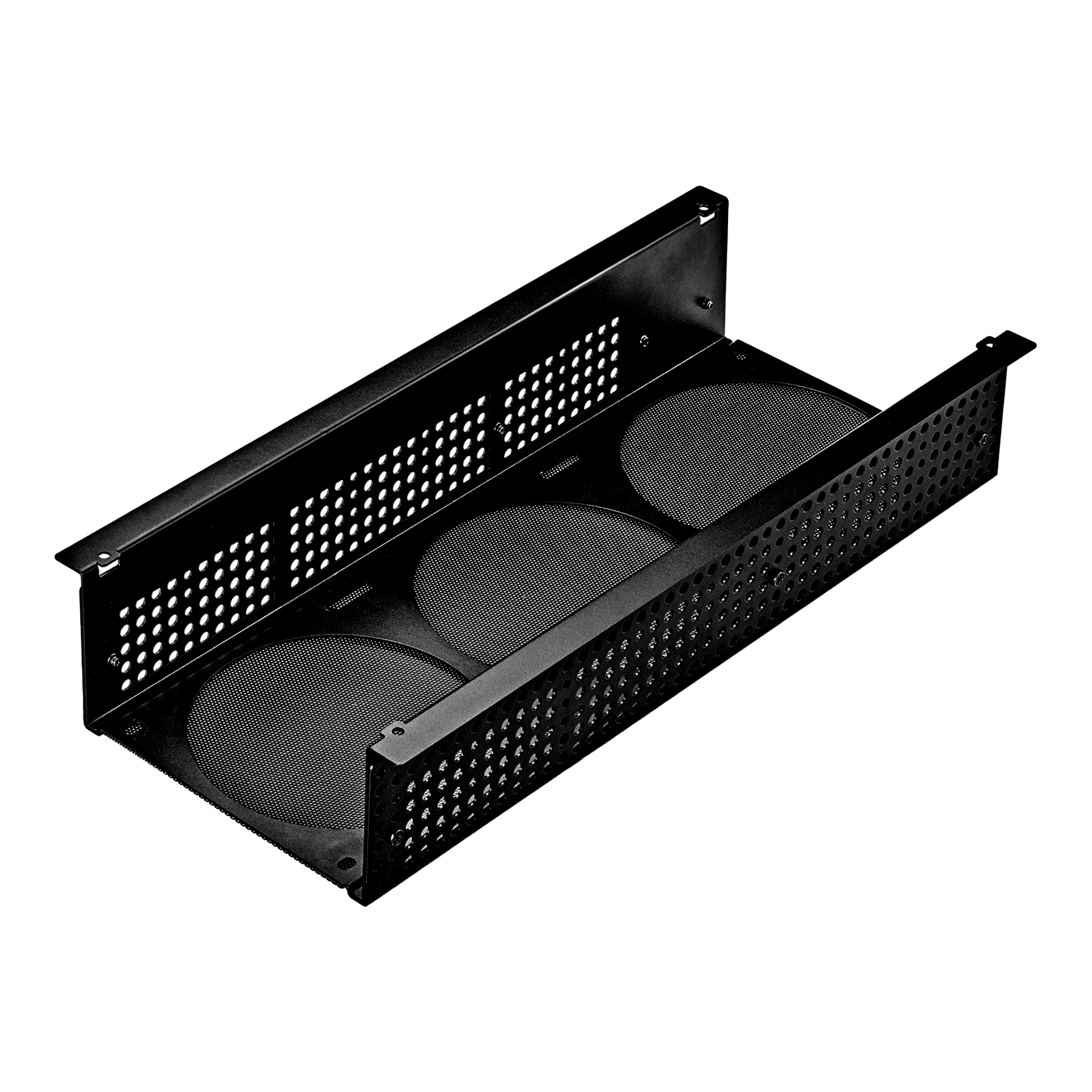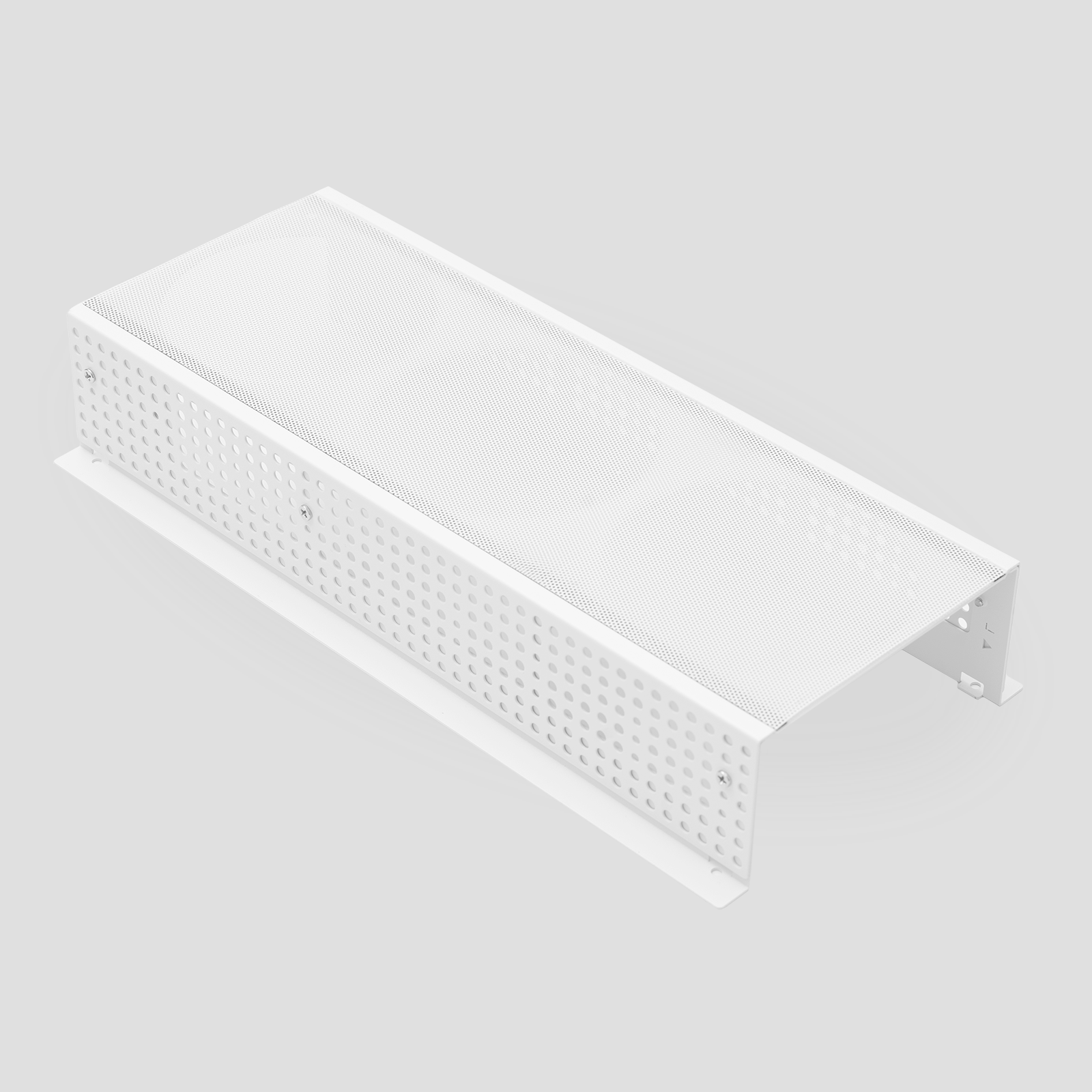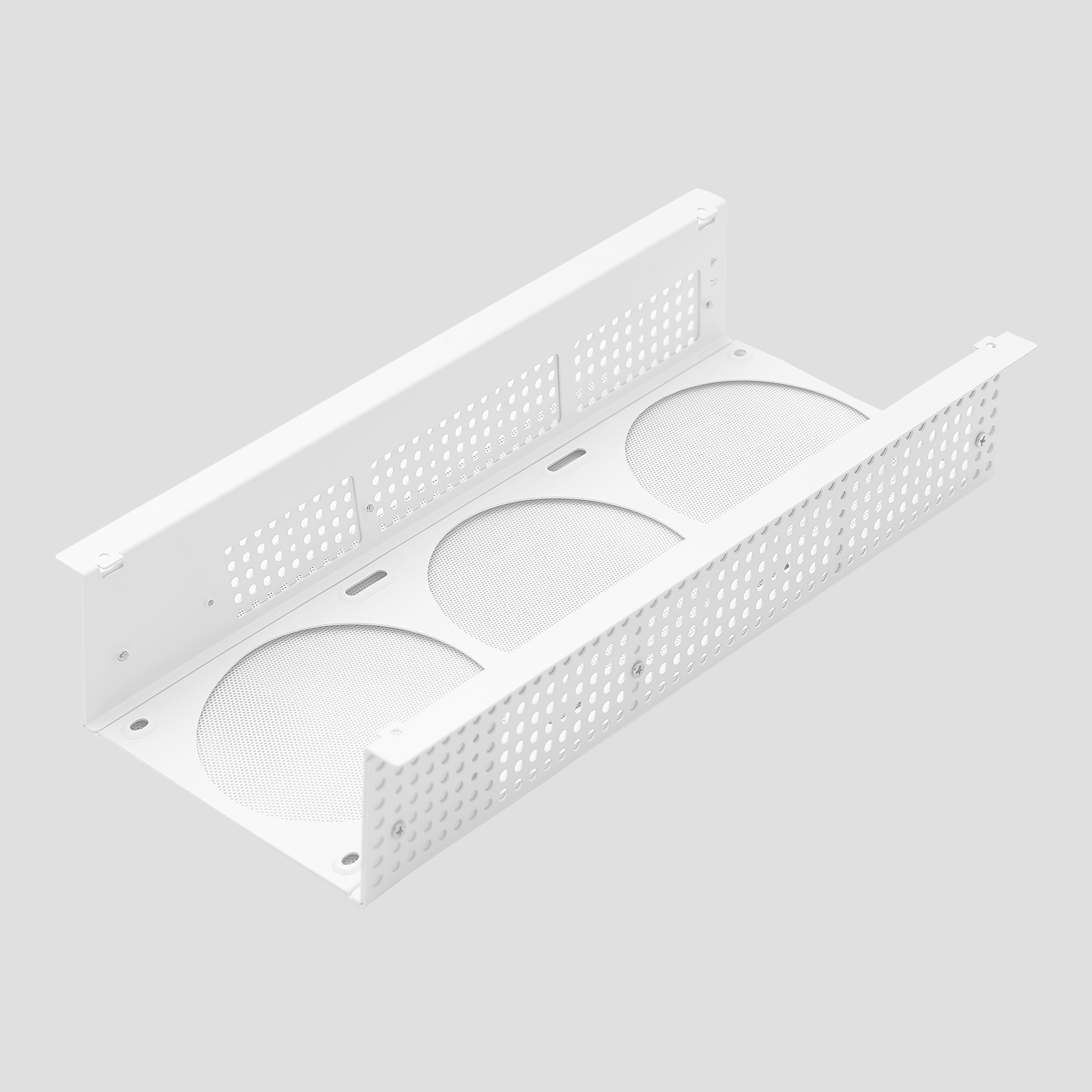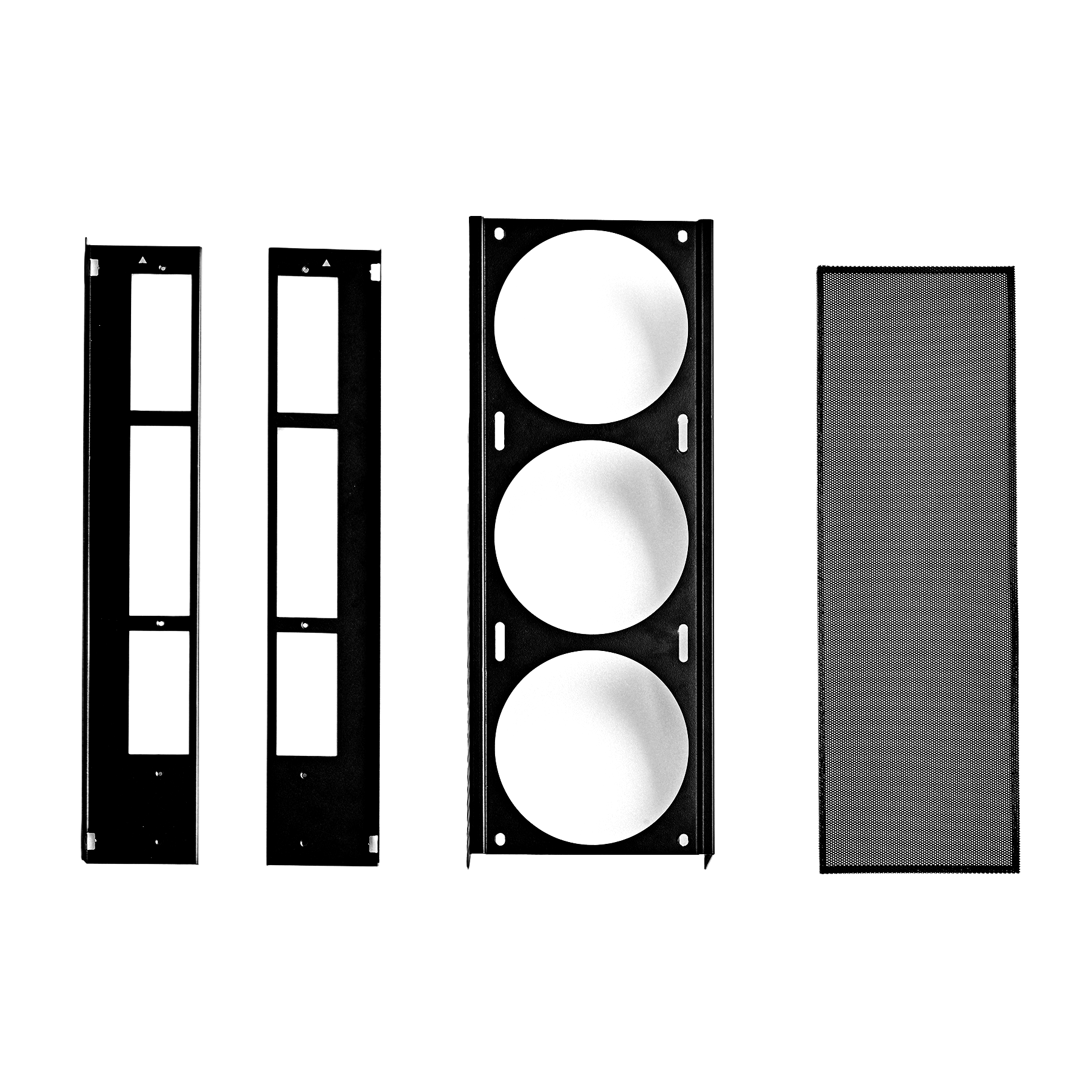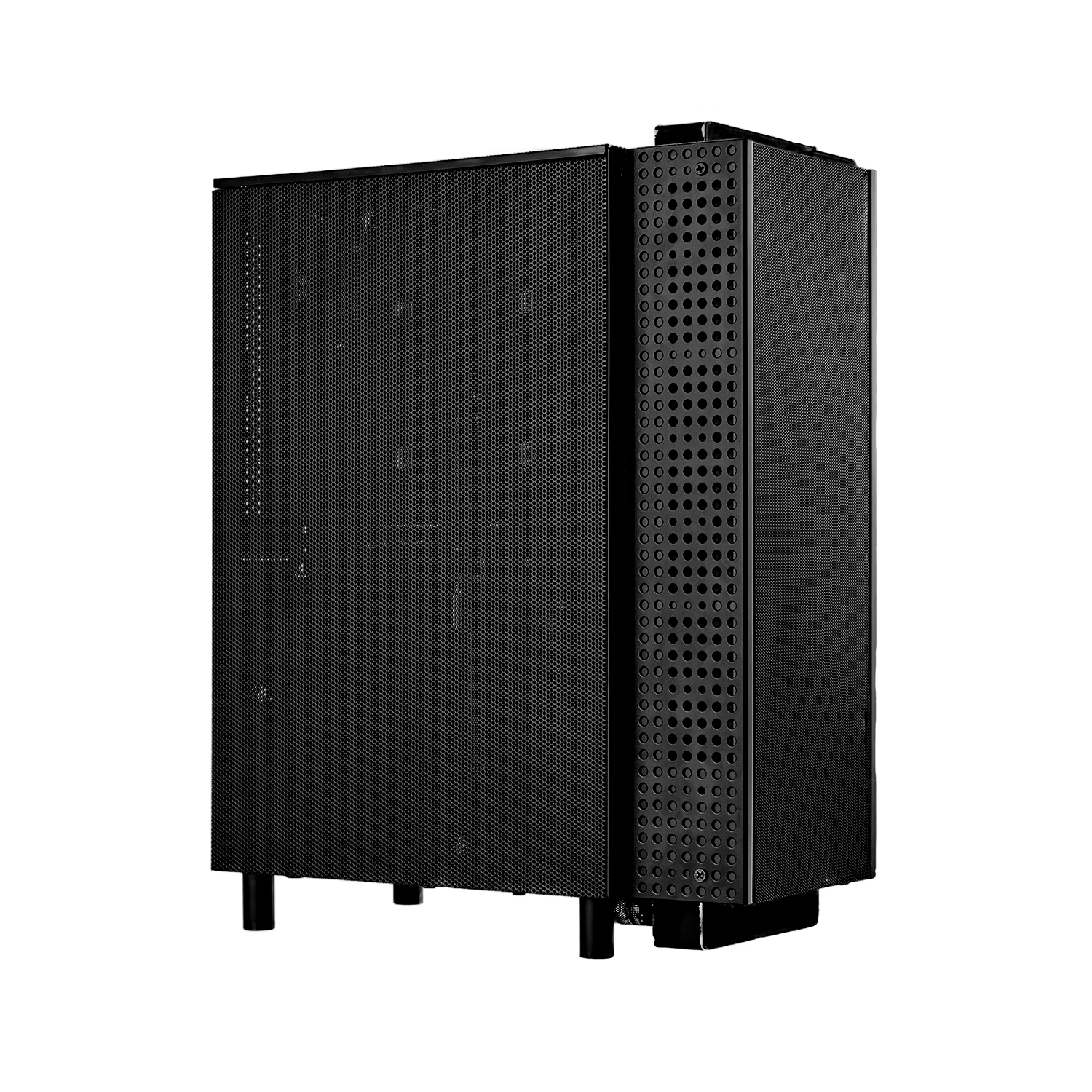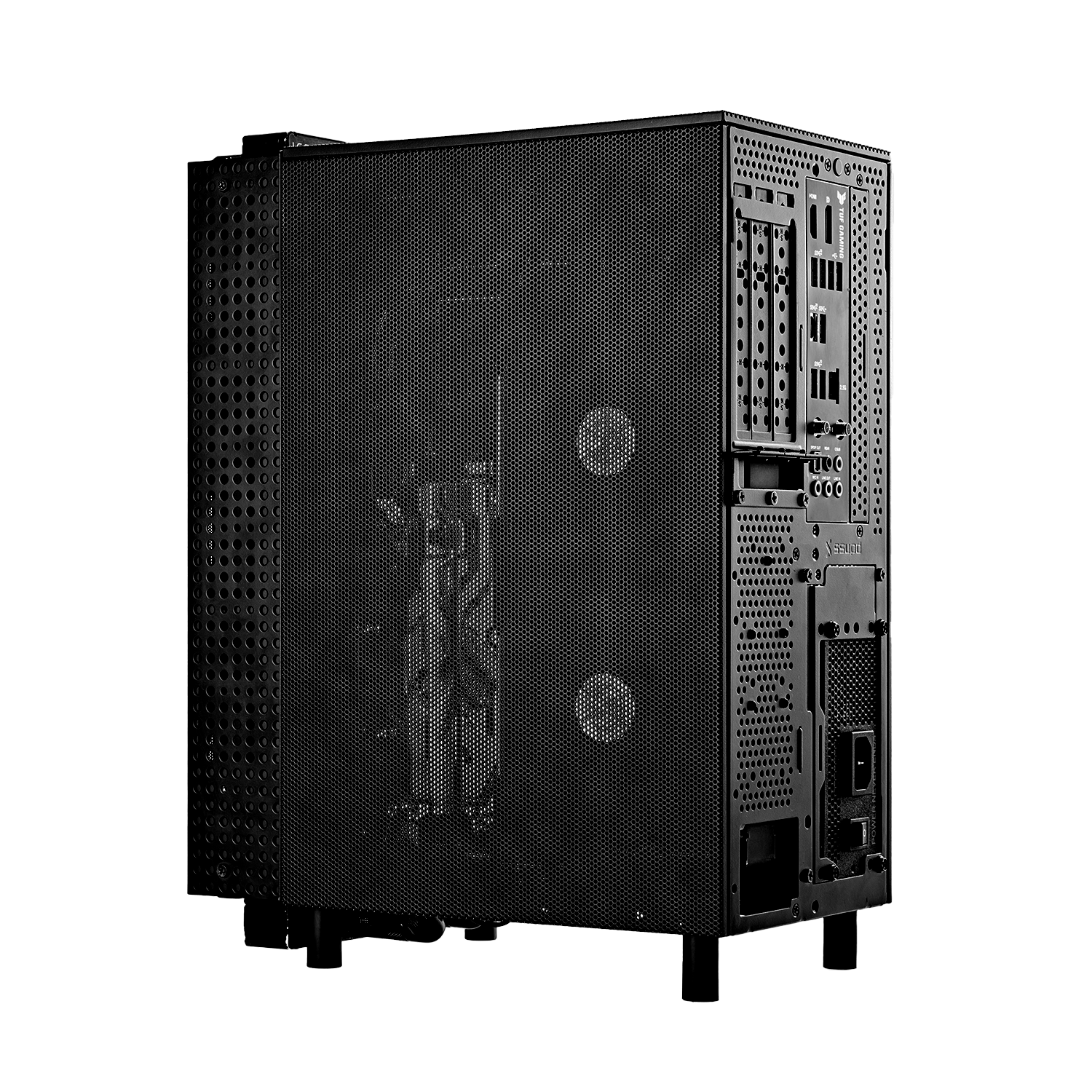 Exterior Fan Bracket
---
Elevate your Meshroom S ITX PC case with our fan bracket designed for optimal cooling performance. Made with high-quality SGCC steel and a sleek powder-coated finish, our fan bracket can support a 360 AIO at the front or a thick 360 radiator for a custom loop. Upgrade your cooling game with Meshroom S Fan Bracket.
Support 360 AIO at front of the Meshroom S
Support thick 360 radiator with custom loop
High quality powder coated SGCC steel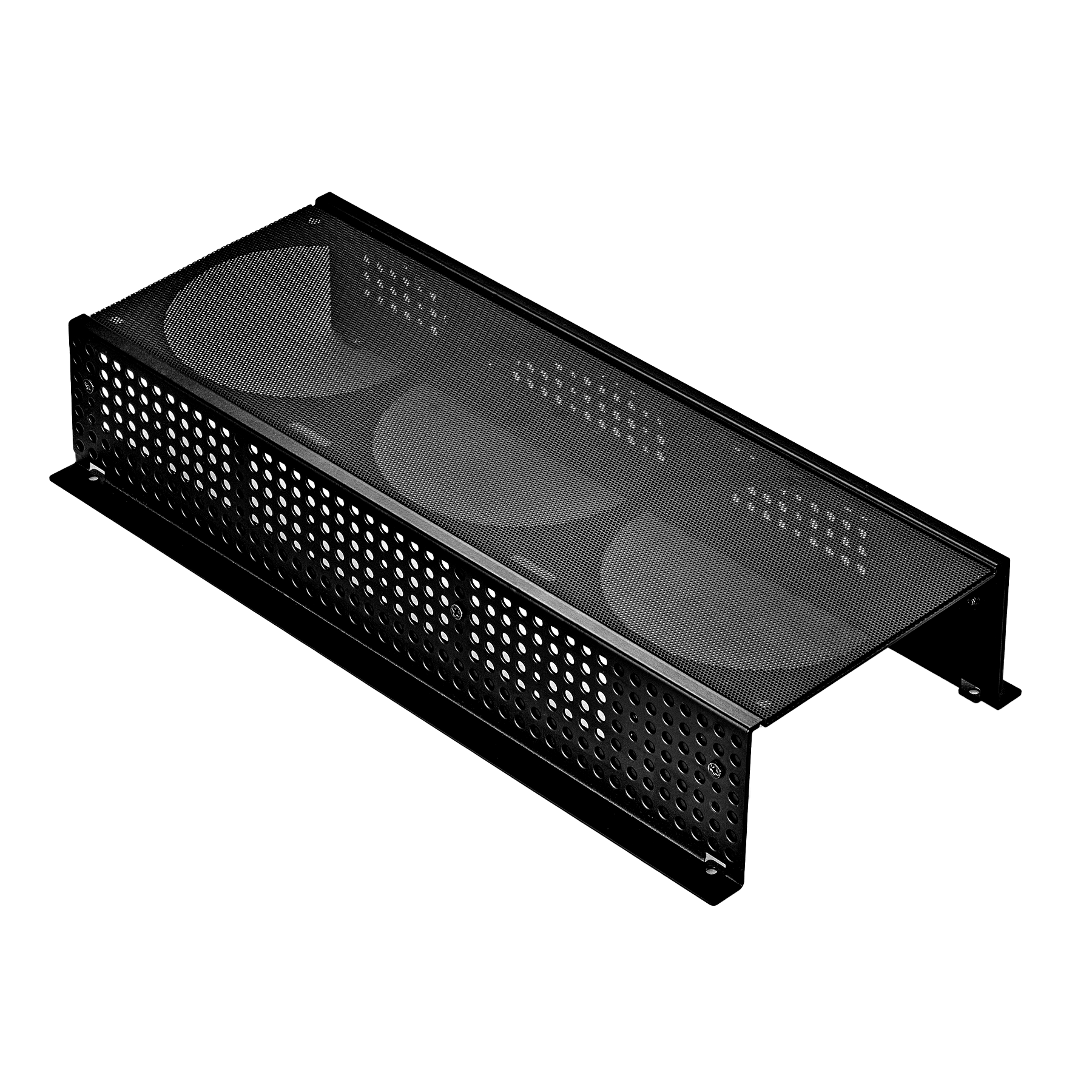 Cool in the Front
Compatible with 360 radiator in the front of the Meshroom S
Uncompromised water cooling Support
Enhance cooling with our adjustable external fan bracket, supporting radiators up to 72mm thick and 130mm wide.
Easy access for custom loop
Designed to host a 360mm radiator at the front, it maximizes internal space, granting ultimate flexibility for tubing pathways and pump setup.
High Quality Materials
Crafted from SGCC steel with a sleek powder-coated finish, the fan bracket ensures a pristine appearance and long-lasting durability.
Specifications
Fan mounts

3 x 120 mm (not included)
Compatibility
Liquid cooling support

1 x 240 / 360 mm support max 405 mm length, 125 mm width, 72 mm thickness with fans
General
Dimensions (L x W x H)

362mm x 166.4mm x 66.5mm
Net weigh

0.79 kg
Warranty

1 year
Package dimensions (L x W x H)

420mm x 175mm x 94mm
Gross weight

0.98 kg
Package contents

1 x 360 fan bracket, 1 x dust filter