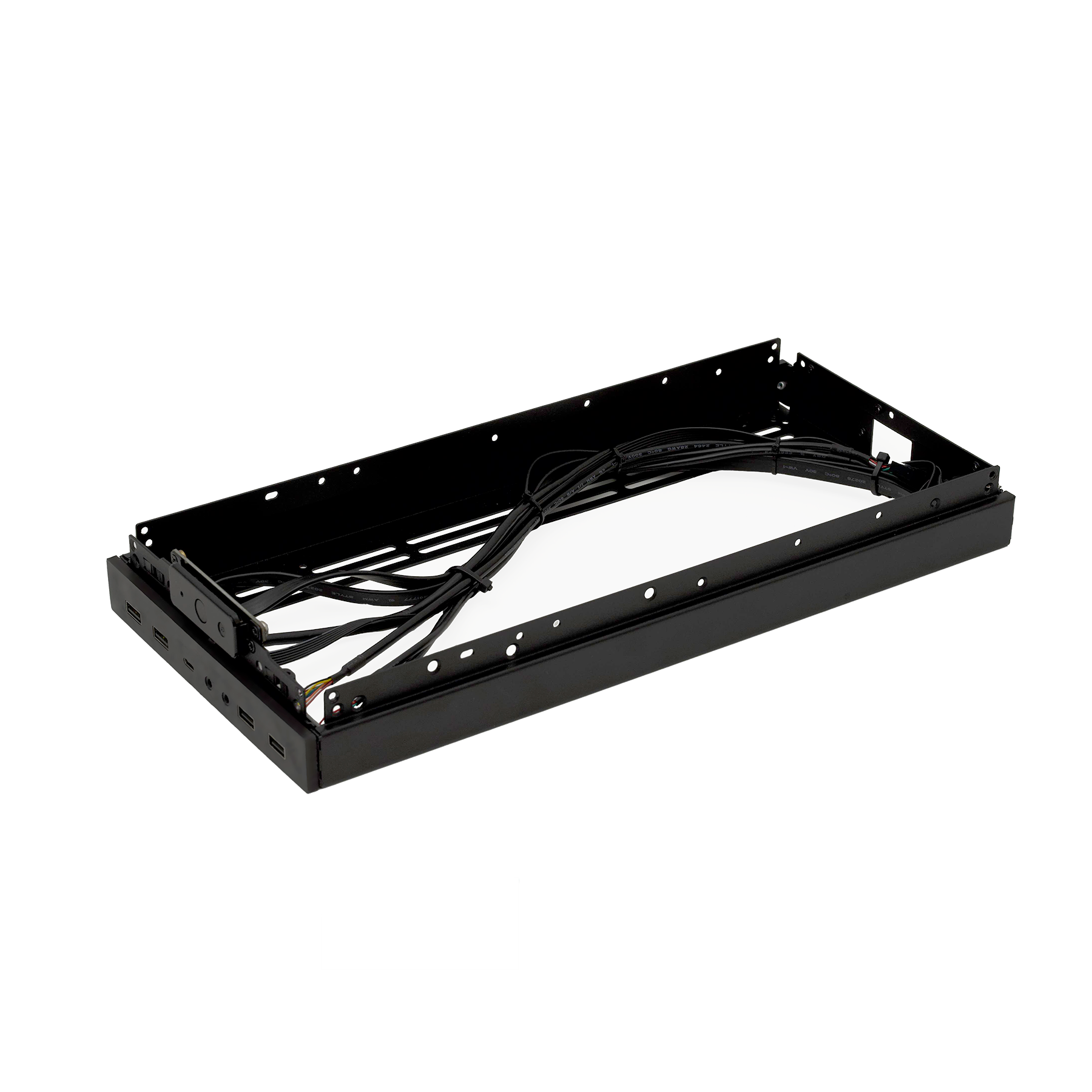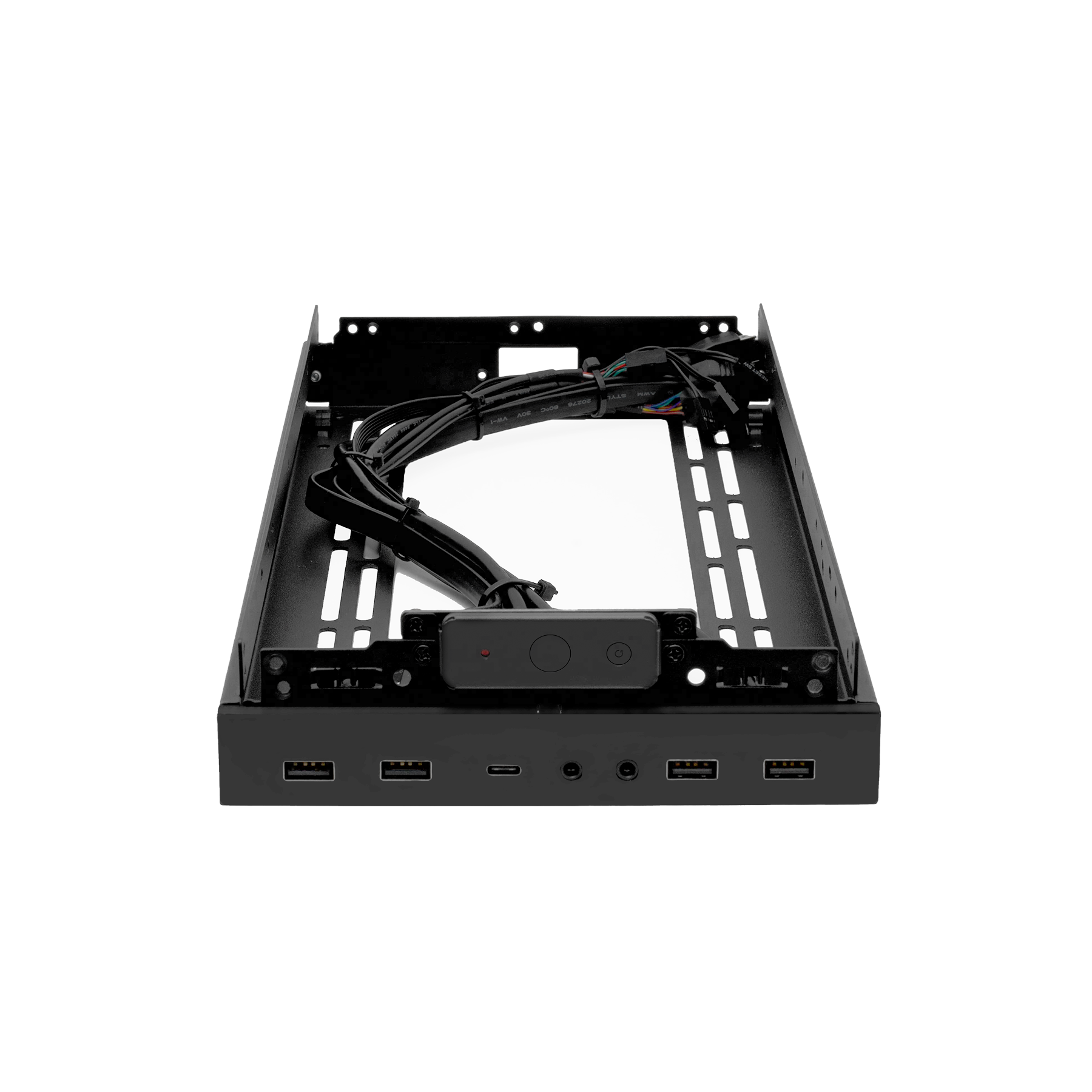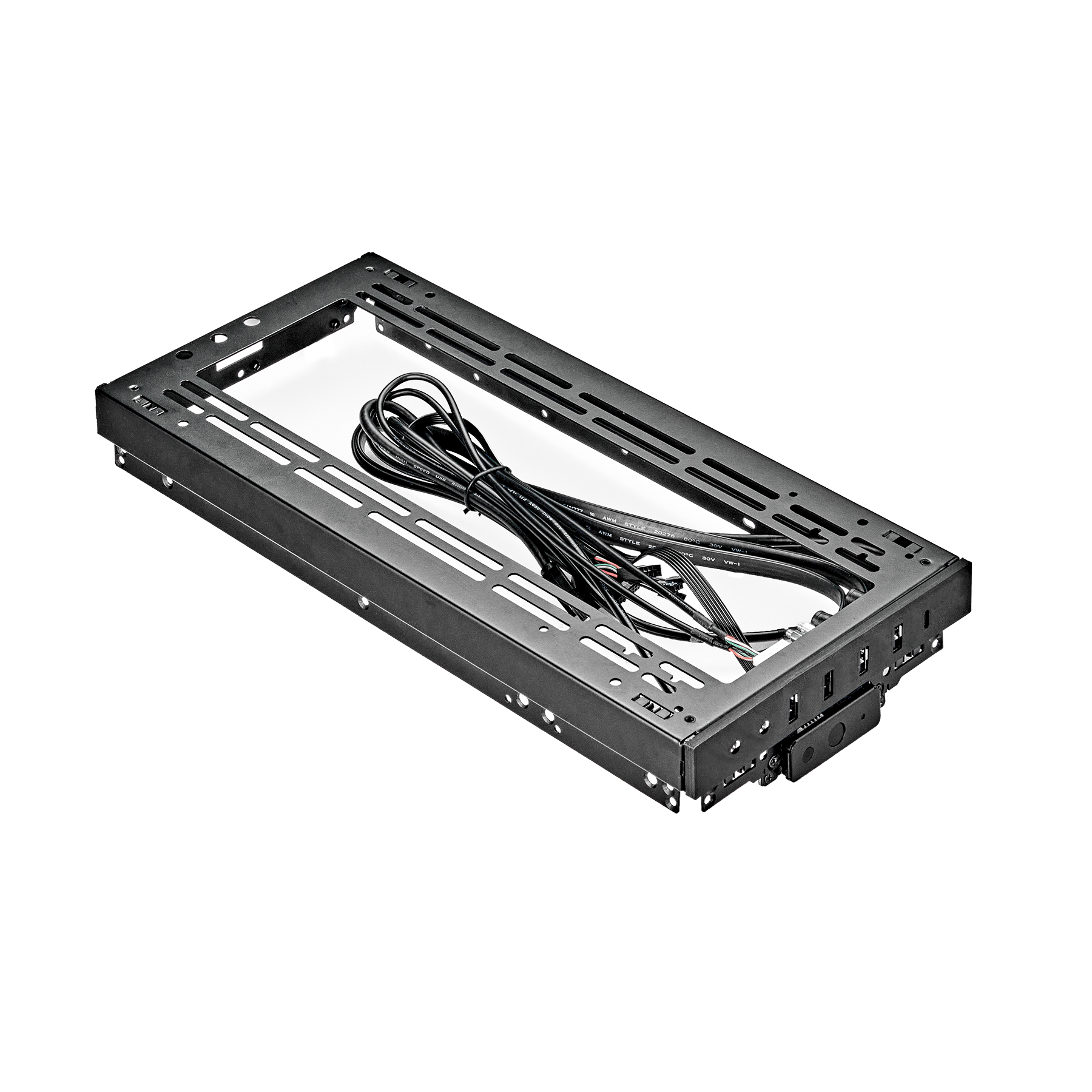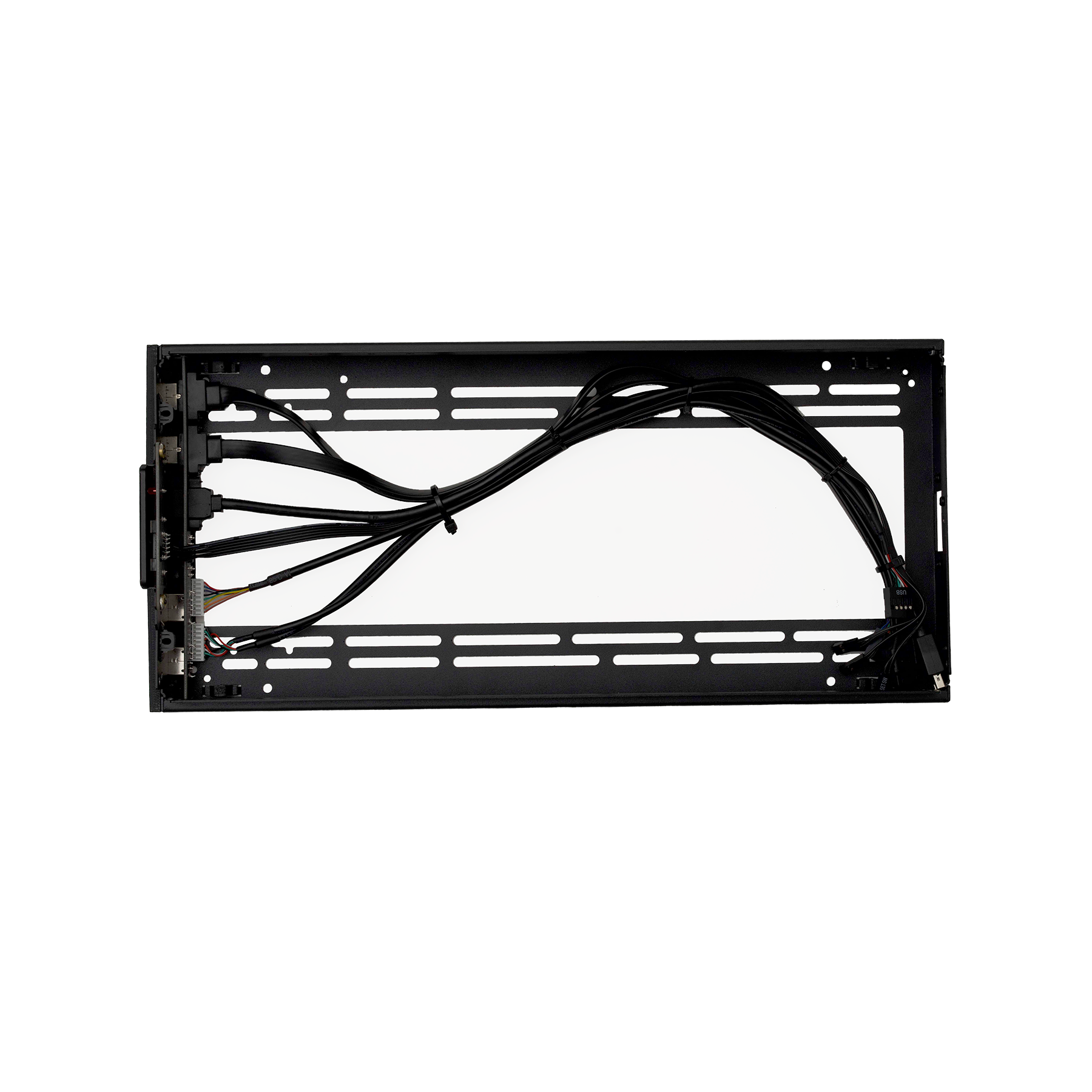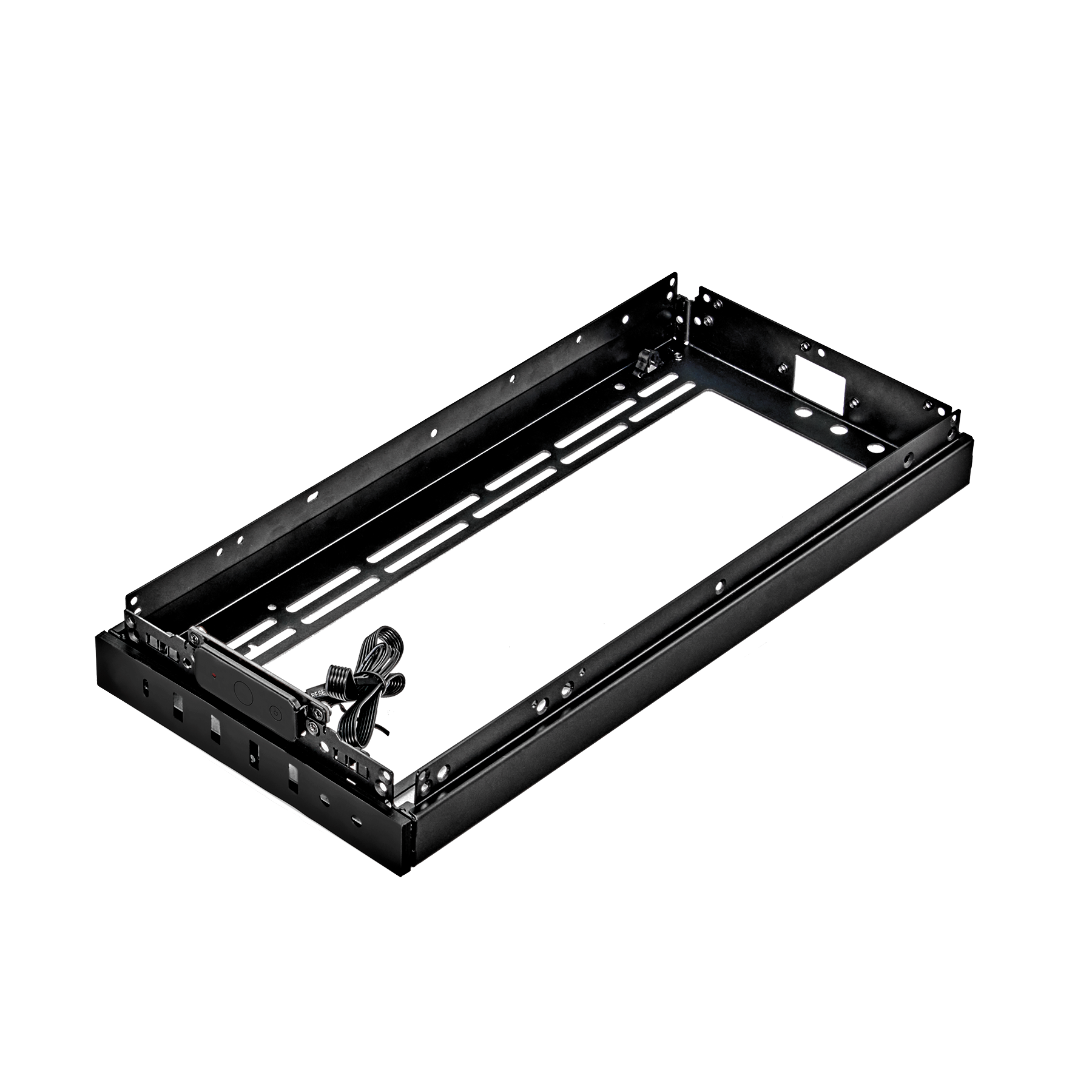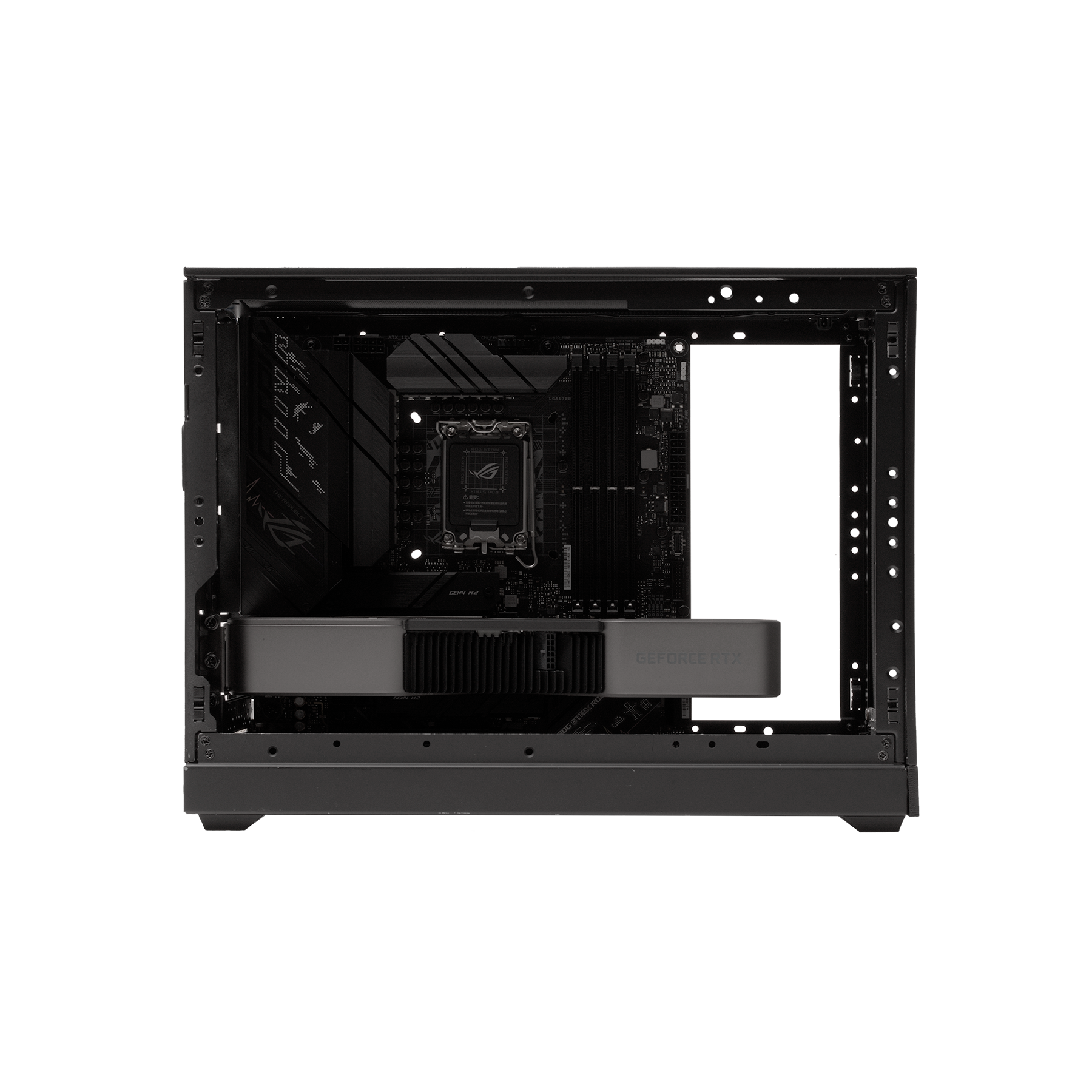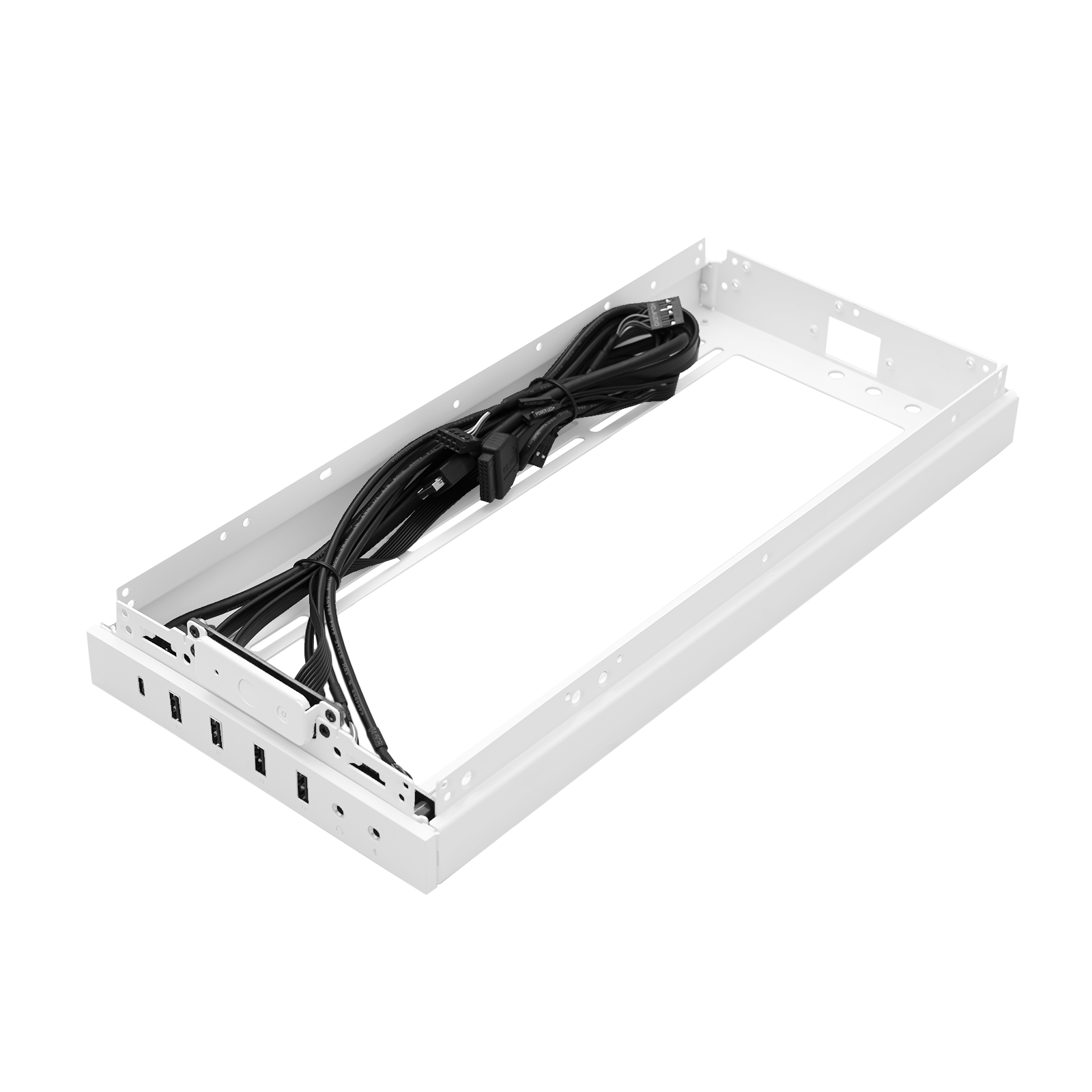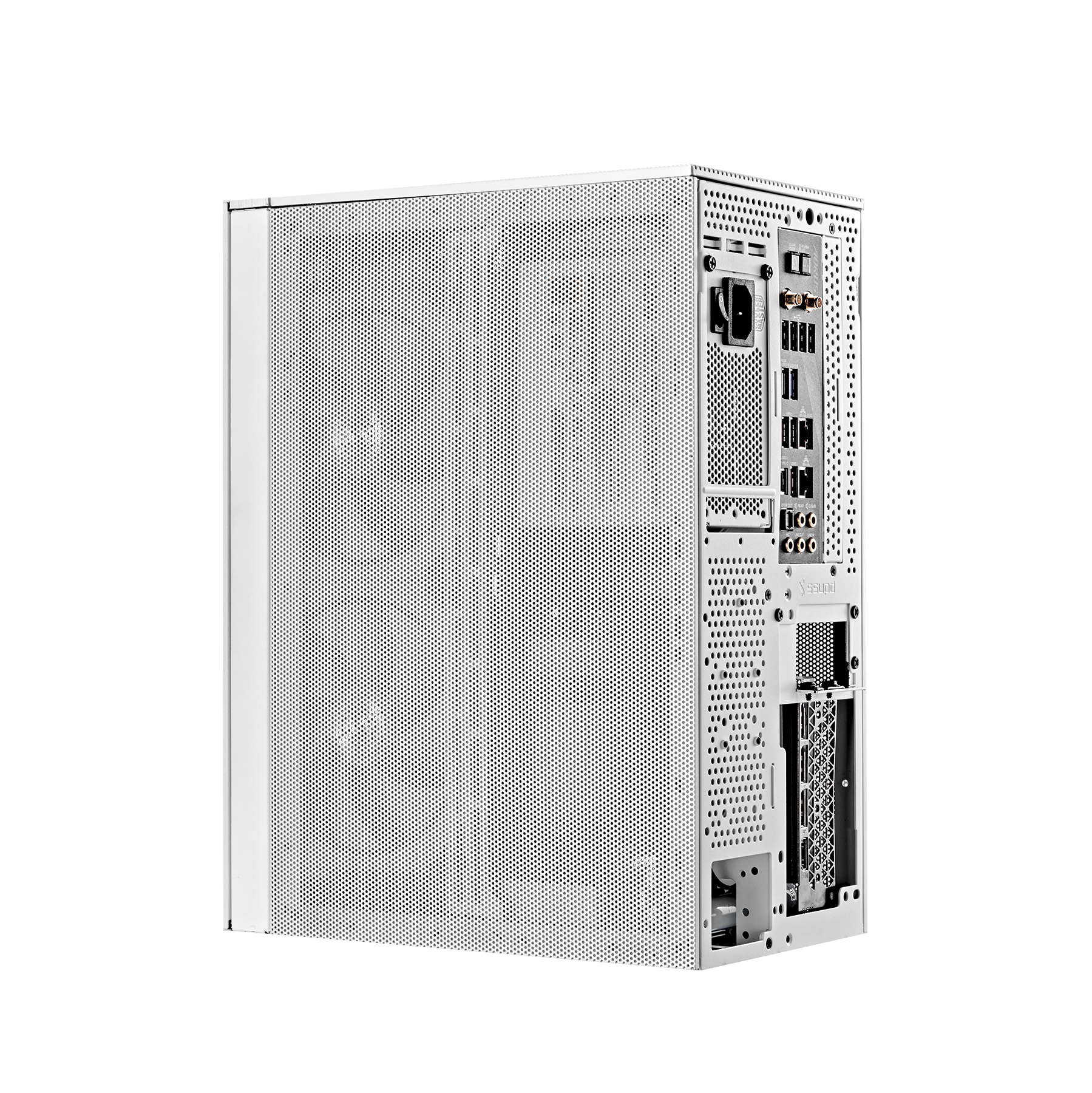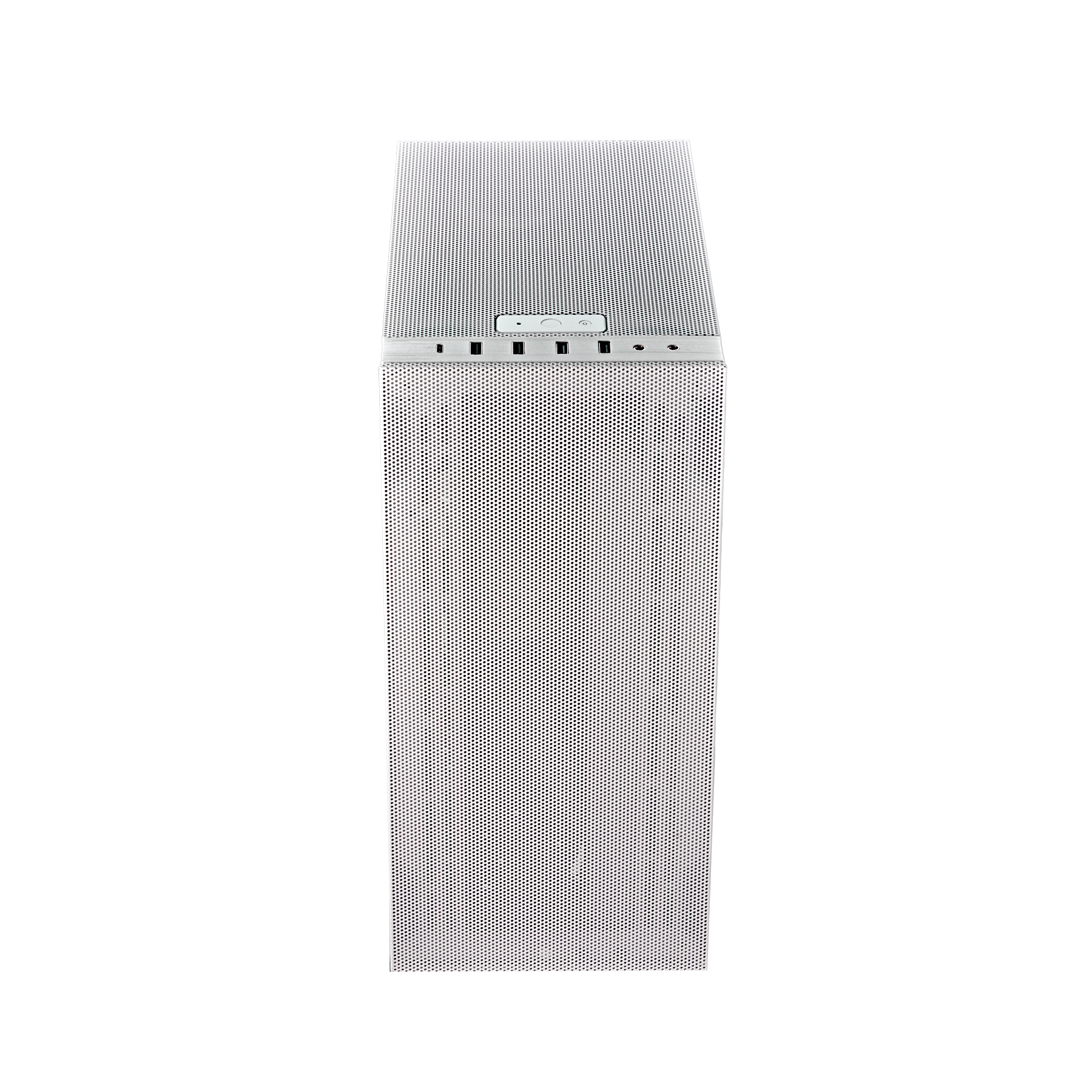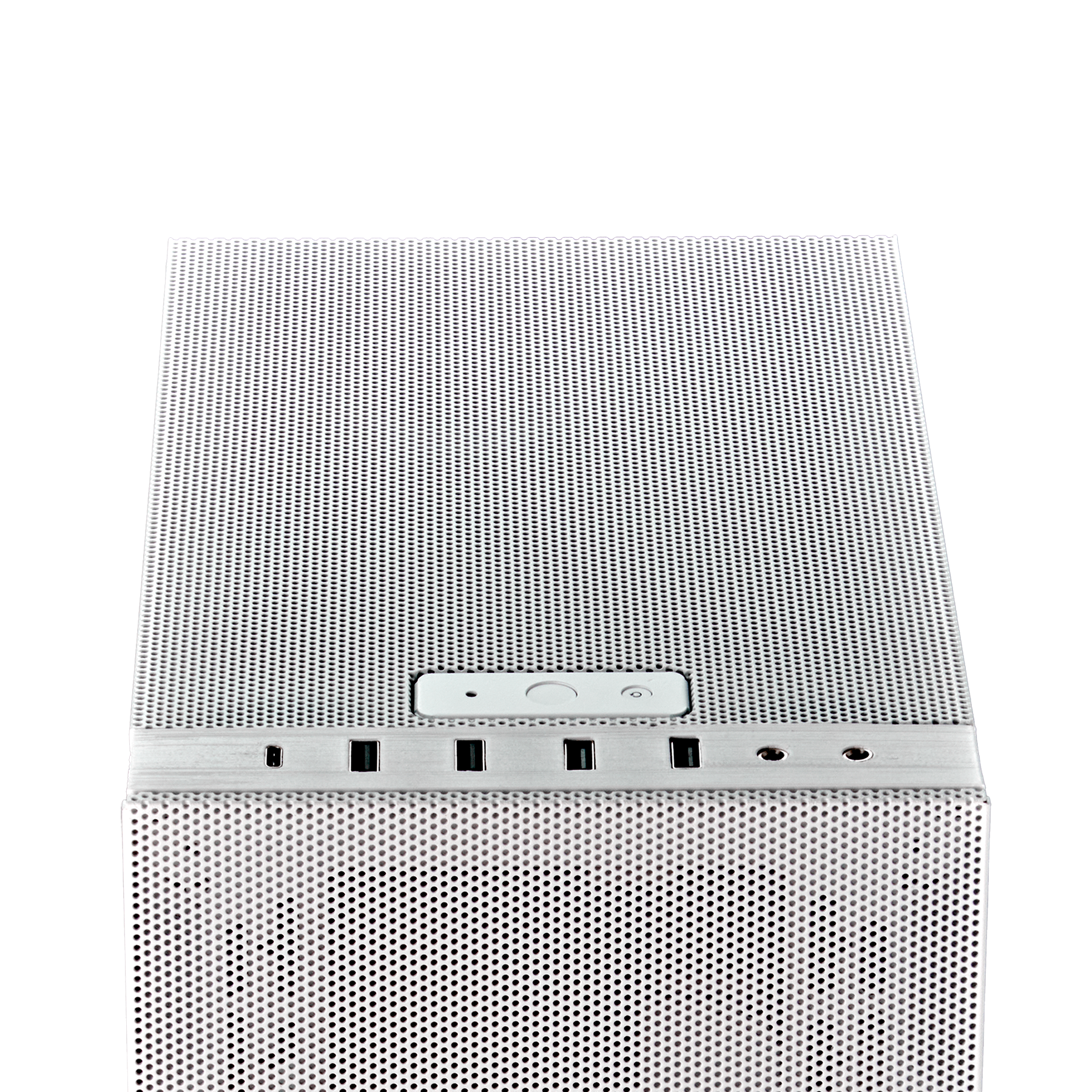 Extender Bracket
---
Transform your PC setup with the Meshroom Extender Bracket, designed with precision and attention to detail, blending seamlessly while enhancing its capabilities. Elevate your PC experience with its fine-patterned mesh ventilation, front I/O module with power switch, and easy expansion of space for ATX motherboards, graphics cards, and radiators.
Expand space for ATX motherboard and graphics cards.
Enhance layout versatility.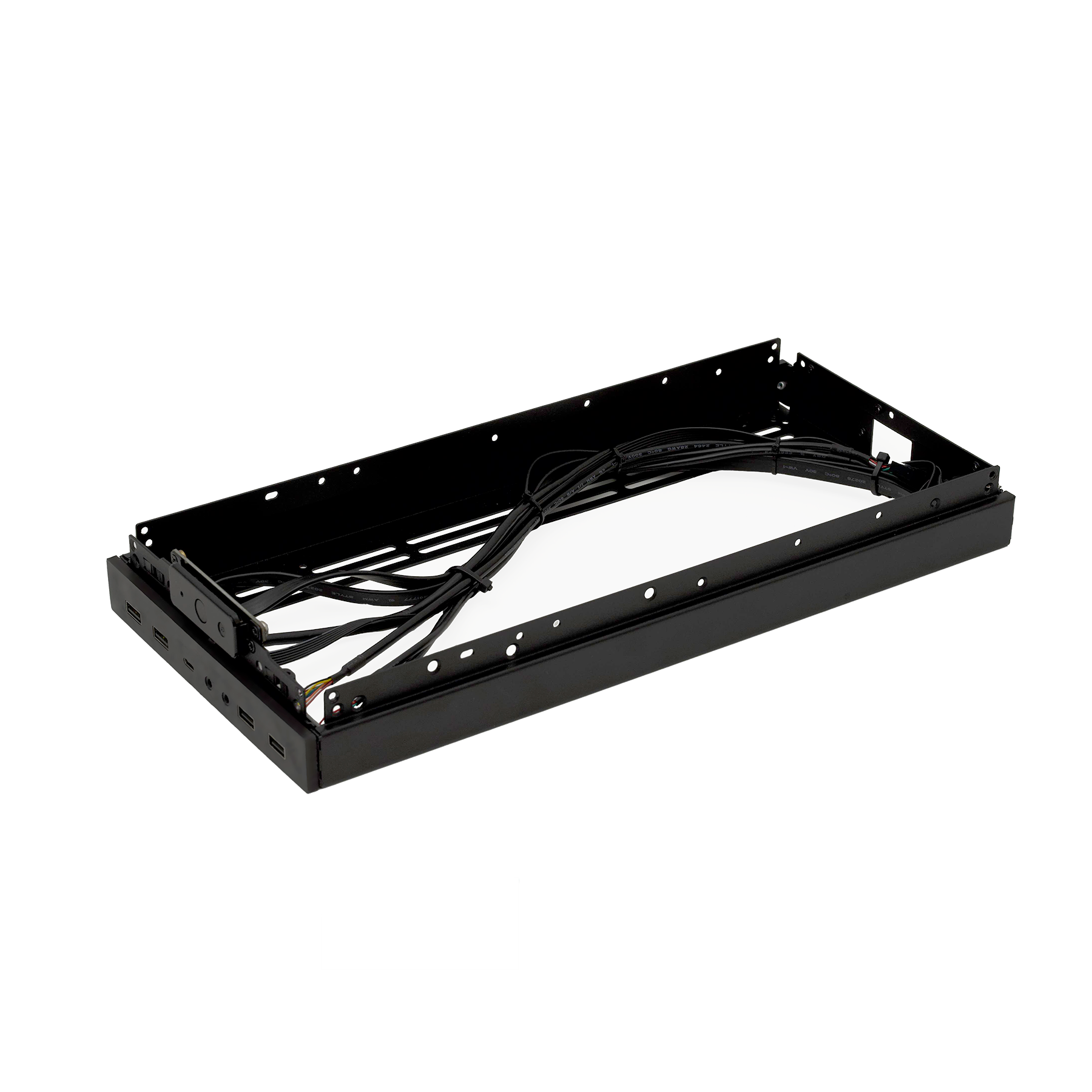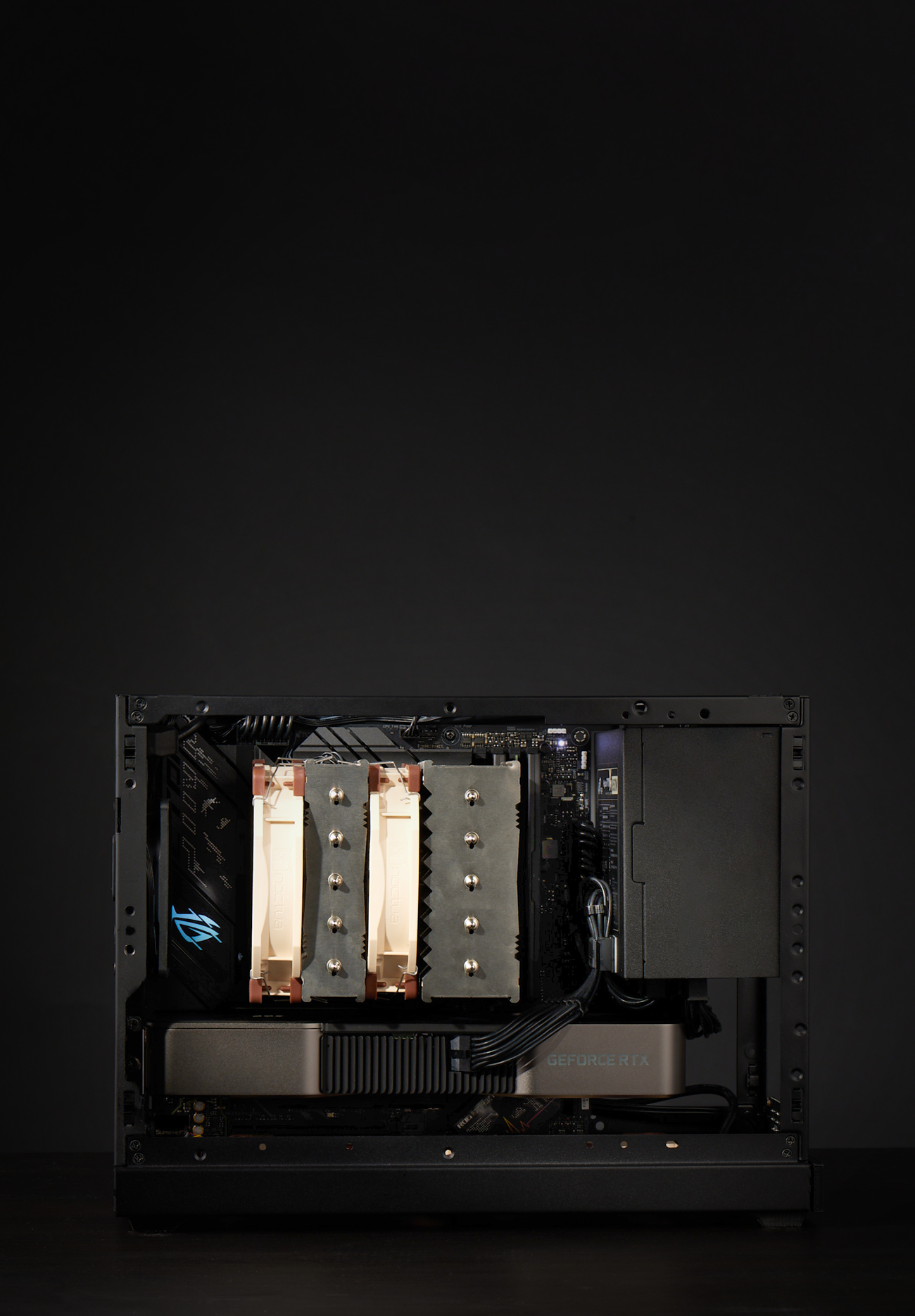 Support MATX motherboard
Compatible with ITX and MATX motherboards in Meshroom D for diverse installation configurations.
Cool in the Front
The front of the Meshroom S accommodate a 240/280mm water cooling radiator with fans thickness up to 88mm.
Easy access for custom loop
Installing the extension bracket frees up internal space, bringing higher flexibility for tubing layout and pump installation.
Connect More and Faster
Featuring five USB ports with high-speed Type-C 3.1 Gen 2 (10GBps) and dual audio jacks, provide convenient and versatile connectivity
Specifications
Front IO ports

1 x USB 3.1 Gen 2 Type-C, 2 x USB 3.0, 2 x USB 2.0, 1 x audio jack, 1 x mic jack
Front power switch

1 x power button, 1 x reset button
Compatibility
Motherboard support with Meshroom S

Mini-ITX, Mini-DTX, M-ATX, ATX
GPU max length with Meshroom S

Vertical front GPU in 3 slots (62 mm):
314 mm length and 145 mm width;
325 mm length and 145 mm width with extra feet
Vertical front GPU in 2.8 slots (57mm):
314 mm length and 149 mm width;
335 mm length and 149 mm width with extra feet
Vertical rear GPU in 3 slots (63mm):
332 mm length and 170 mm width;
353 mm length and 170 mm width with extra feet
*GPU baffle not included in length and PCIe power connectors need 15-20 mm space
Front radiator with Meshroom S

240/280 mm support max 332 mm length, 144 mm width, 88 mm thickness with fans
Motherboard support with Meshroom D

Mini-ITX, Mini-DTX, M-ATX
GPU max length with Meshroom D

With 3 slots (61 mm):
325 mm length and 140 mm width;
336 mm length and 140 mm width (front I/O ports removed)
With 4.6 slots (94 mm):
325 mm length and 136 mm width;
337 mm length and 136 mm width (front I/O ports removed)
*GPU baffle not included in length and PCIe power connectors need 15-20 mm space
Bottom radiator with Meshroom D

55 mm thickness of 240/280 mm radiator + fans allow GPU in 41 mm thick;
60 mm thickness of 240/280 mm radiator + fans allow GPU in 36 mm thick;
65 mm thickness of 240/280 mm radiator + fans allow GPU in 31 mm thick
General
Dimensions (L x W x H)

362 mm x 167 mm x 40 mm
Net weigh

576 g
Warranty

1 year
Package dimensions (L x W x H)

420mm x 175mm x 94mm
Gross weight

695 g
Package contents

Extender bracket, IO ports